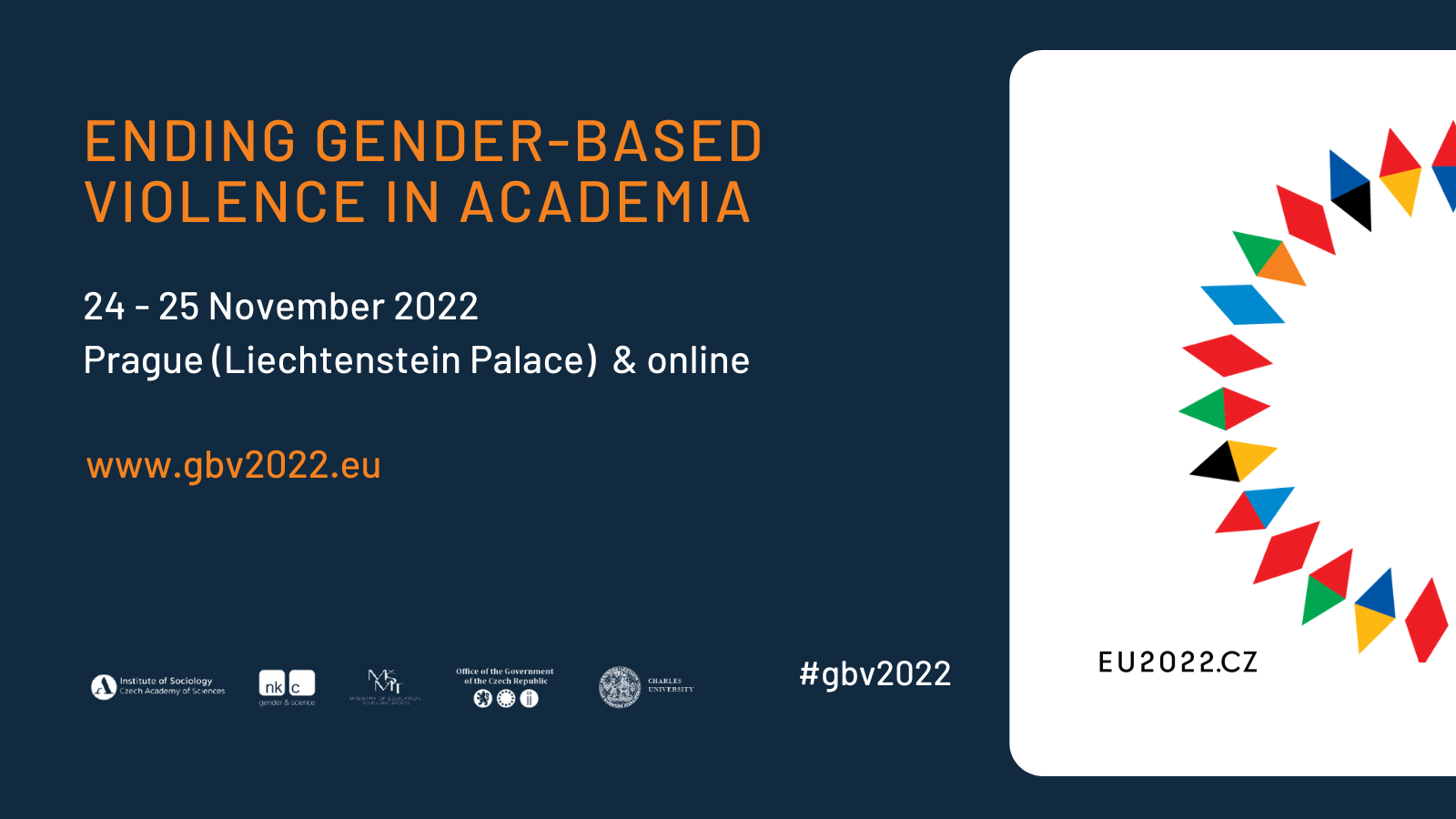 Ending Gender-Based Violence
In Academia
Toward Gender-Equal, Safe And Inclusive
Research And Higher Education
24-25 November 2022
Gender-based violence is one of the five recommended thematic areas of Gender Equality Plans under the Horizon Europe eligibility criterion, and is also one of the areas addressed in the Ljubljana Declaration on Gender Equality in Research and Innovation, focusing on the need for additional policy coordination and action. The high-level conference, organised within the Czech Presidency of the Council of the European Union, will address the persistent and damaging problem of gender-based violence in academia, including sexual harassment.
Existing studies and policy documents identify the need for policy coordination in this area as well as building infrastructures to address the issue. The conference, co-moderated by UniSAFE lead communications officer Colette Schrodi, will bring together representatives of the European Commission, the Czech Ministry of Education, Youth and Sports, national authorities, Research Funding Organisations, Research Performing Organisations, student organisations and other relevant stakeholders in the European Research Area, to advance the debate on the actions needed to improve the protection of students and staff, with a focus on mobile students and researchers particularly in the early-career stages, from all forms of violence in academic settings.
UniSAFE findings will be presented in a panel on Thursday 24 November from 12:00 to 13:00.
Moderator: Sofia Strid, Gothenburg University, SE
Speakers:
Alain Denis, Yellow Window, BE
Anne Laure Humbert, Oxford Brookes University, UK
Anke Lipinsky, Leibniz Institute for the Social Sciences, DE